Bloomberg Businessweek subscription - Save up to 75%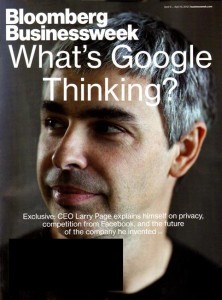 Headquartered in New York City, Bloomberg Businessweek is a weekly business magazine covering a wide range of timely and relevant business topics.
As one of America's leading business news magazines, Businessweek identifies and analyzes pivotal events, hot trends and compelling personalities. This weekly business magazine injects valuable insight into complicated business issues and keeps readers well-informed.
First published in September 1929, Bloomberg Businessweek has been around long enough to know how the business world works, what needs to be covered and how to cover it.
Issues per year: 50
Publishing frequency: Weekly
First published: 1929
Publisher: Bloomberg L.P.

↓ Don't miss out on a chance to save up to 75% on a Bloomberg Businessweek subscription. ↓

Discounts on Business Magazine Subscriptions: Bloomberg Businessweek

Looking for another business & finance magazine? See our Top 5 List or view all current deals.