Forbes subscription - Save up to 79%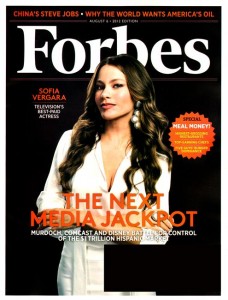 Forbes is a leading business magazine that covers finance, industry, investing, marketing, technology, communications, science, and law.
Business and finance executives often look to this magazine for in-depth analysis and deep insight on a wide range of business topics. Each issue provides coverage of issues, trends and people that are relavant and timely to the business world as a whole.
Headquartered are in New York City, Forbes has long been considered one of the premier business magazines in the world.
Issues per year: 8
Publishing frequency: Biweekly
First published: 1917
Publisher: Forbes, Inc.

↓ Don't miss out on a chance to save up to 79% on a Forbes subscription. ↓

Discounts on Business Magazine Subscriptions: Forbes

Looking for another business & finance magazine? See our Top 5 List or view all current deals.