Harvard Business Review subscription - Save up to 42%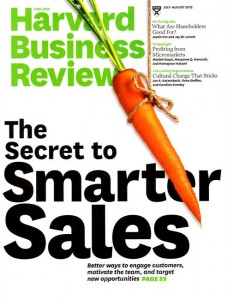 Harvard Business Review is a well-respected authority on management techniques, with it's mission being to improve the practice of management in a changing world. The magazine offers insights into business leadership on both a domestic and global scale.
Published monthly, Harvard Business Review delivers entrepreneurial ideas, technology advice, tips on strategic decision-making, and also frequently profiles innovative leaders.
As one of the most respected publications in the business world today, Harvard Business Review consistently helps readers find the path to managerial excellence and business success.
Issues per year: 12
Publishing frequency: Monthly
First published: 1922
Publisher: Harvard Business Publishing

↓ Don't miss out on a chance to save up to 42% on a Harvard Business Review subscription. ↓

Deals on Business & Finance Magazine Subscriptions: Harvard Business Review

Looking for another business & finance magazine? See our Top 5 List or view all current deals.